February 2023 in review
My monthly series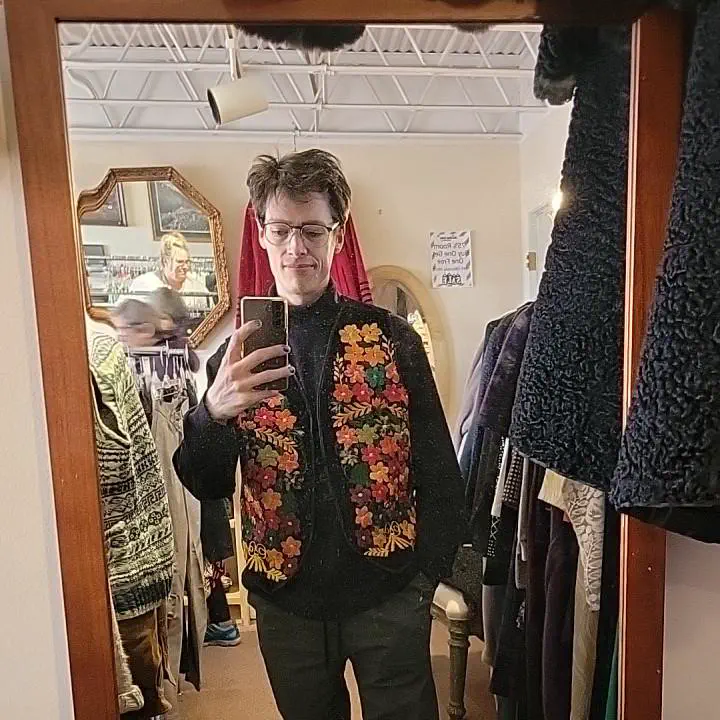 Introduction
This is the fourth post in my Month in review series.
The theme for this month is: chores.
Now that I have established my shelter and territory in Santa Fe, I feel like I have spent February catching up on chores: bookkeeping, buying home stuff, selling stuff, getting a hair cut, researching used cars for sale, changing cell phone provider, transferring utilities billing, etc.
But also (and more interesting for blogging!) lots of eating at restaurants, ordering food, and shopping at consignment stores ❤️ 😄.
Photo gallery
Grafana Labs
Meeting with my team in person for a week.
Got a CX award :sports_medal: (among the whole Customer Experience team) for materializing a large customer's migration to Grafana Cloud last year, resulting in a contract expansion.
Learned about SLOs (Service Level Objectives based alerting) during a team workshop.
Month favorites
Coffee at The French Pastry Shop.
Actually the best coffee I've had in Santa Fe so far!
Dinner at Fire & Hops an "upscale food pub".
Actually the best food experience in Santa Fe so far!
Shopping for clothes with my girlfriend and our friends at consignment stores.
Watched the movie The Menu.
Saint-Valentines date at Sazón with a tasting menu.
Drinks with my girlfriend's boss and his girlfriend at Altar Spirits.
Went to a concert performed by my girlfriend's mentor's choral, Coro de Camara.
Lunch with friends at Opuntia Café.
Dinner at La Boca.
Goals for March
Most of my goals for February carried over to March… I think an appropriate goal for next month is to not work too much! Take time every day to relax, play, do art, read.