October 2023 in review
My monthly series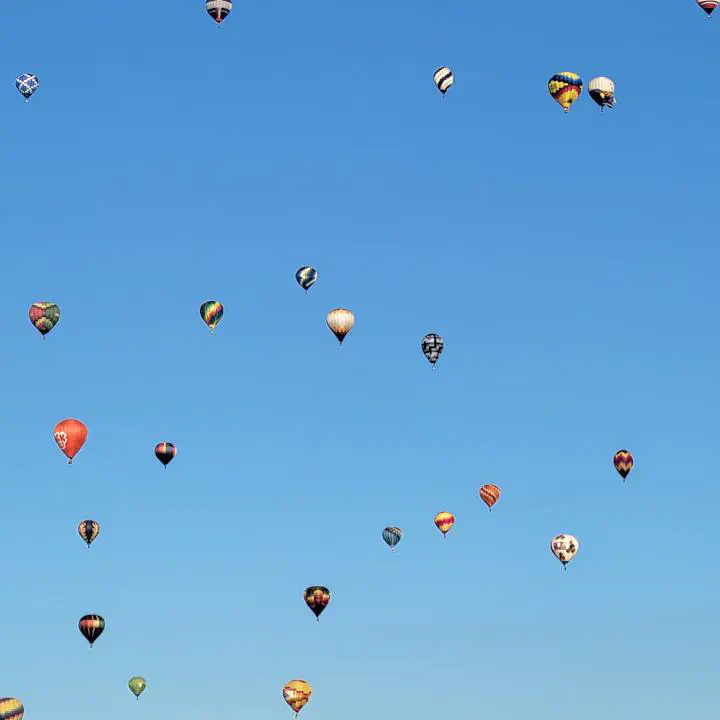 Introduction
This is the twelfth post in my Month in review series.
It's Fall and I hope everyone in Québec has gone hiking to see maple trees change color!
Here in Santa Fe, we also have wonderful seasonal colors.
The theme of the month is: Colors.
Month activities
We went to see a mass balloon ascension happening at Albuquerque Balloon Fiesta from a parking lot. I brought my binoculars so we could see the balloons in details. We had a few game nights and dinner nights with friends. We also went to many bookstores.
Aikido workshop
I didn't fully understand the organizational structure but people from multiple schools in the Western US came to our school for a 2 day Aikido workshop. As a beginner, I found it was a great learning opportunity. I saw many advanced Aikido demonstrations, we had an old-school teacher review basic principles in great details, and I practised with people of many different schools.
Eclipse 🌎 🌑 😎
On October 14, 2023, there was an almost-perfect annular solar eclipse right above Santa Fe, and we were extra excited about this!
October 14, 2023 — Great American Eclipse (Annular Solar Eclipse)
Leaves turning 🍂
This month, the leaves are turning. It's happening quick and doesn't last long, but it's spectacular!
Aspens turn bright yellow in Fall. Aspens trees propagate through a root system. Therefore, an entire forest can be a single organism. Aspen forests have a very abrupt boundary.
Toulouse 🇫🇷
I took a week of vacation to accompany my girlfriend on a work trip to Toulouse. While others were having a high-intensity, rewarding-but-stressful week, I was matching the high energy during dinner time with work people, and I was spending the rest of the day sightseeing and street watching on my own. I had a great time taking in a whole 1.5 km radius historic city.
I was thrilled and very grateful to be invited to social events with an international team of space scientists of NASA and CNES.
OpenStreetMap obsession
I love maps, large-scale community projects, open-source software, and databases :)
I'm adding open-source cartography to my list of hobbies. I was introduced to OpenStreetMap during an International Free Software Day event in 2014. I didn't much follow up with the idea until recently, mostly because I didn't find much practical software at that time.
Last month, while researching on mapping software and online mapping resources for backpacking and hiking, I learned about many open-source mapping applications for Android which rely on OpenStreetMap data. The more I researched, I found an abundance of full-featured, flexible and highly detailed maps and mapping software around OpenStreetMap.
Month favorites
Aikido workshop.
Albuquerque Balloon Fiesta.
Dinner with friends at Paper Dosa.
Hike to Aspen Vista trail.
We hosted a game night with friends.
Trip to Toulouse.

Walking in the old town, sightseeing.
Dinners and events with Riya's team.
Art museums and galleries.
Dinners, walks and shopping with Riya.
Botanical garden and natural history museum with Riya.
Got to speak French a lot :smiling_face_with_hearts:.
Next month goals
Trip to NYC for work, 2 days team meeting with a customer.