FreeGEM on OpenStack
This is so freaking cool I am tripping to the core right now. Every day in December, the QEMU Advent Calendar presents an old school, novel or somehow interesting operating system that will be automatically downloaded and run in an emulator by executing the run.sh file. Imma try and upload them to INAP's OpenStack.
Here's FreeGEM (day 6):
The welcome screen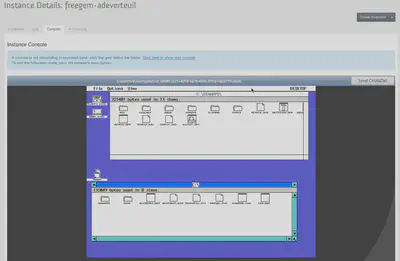 2048? More like 1999!
Dat 3D experience