Journaling table of contents
My favourite articles on journaling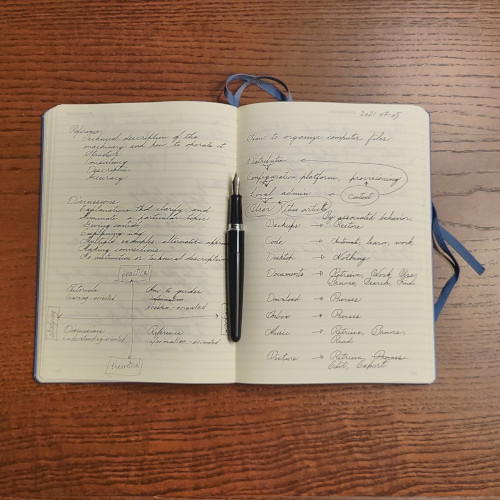 Introduction
One of my hobbies is to journal every day. It helps me organize and develop my thoughts and my personal stories. This page is a curated list of blog posts describing my favourite writing and organization systems.
Articles about my journals
I have separate journals specialized for different processes, which are described in separate pages.
Articles about organization systems
Articles about writing
External references
Here is a collection of resources that I read and took inspiration from as I develop and experiment with journaling ideas and processes.
Websites and blogs
Books
Inspo
Writing, storytelling
Accounting and bookkeeping
I do my accounting in plaintext using a Python program called Beancount.